The De Curci Trust was created in April 2017 and is a charitable company limited by guarantee with exempt charitable status. The Academy Trust is responsible for Solent Infant School, Solent Junior School, and Springfield School, all located in Drayton, Portsmouth.
There are a number of roles involved in the running of the Trust:
The Board of Members, composed of 5 Members
The Board of Trustees, composed of 9 Trustees
The Chief Executive Officer
The Chief Financial and Operations Officer
The Company Secretary
Local Governing Bodies: each Academy has a Local Governing Body formed by the Trustees as a committee of the Trustees. Members of the Local Governing Bodies are called Local Governors
The Head Teachers who have responsibility for the day to day running of their respective Academy.
Details of individual Members and Trustees are listed in the Leadership section.
The Board of Trustees meets each term and has two sub-committees each of which that also meets termly. These are:
The Finance, Audit and Risk Committee
The Human Resources Committee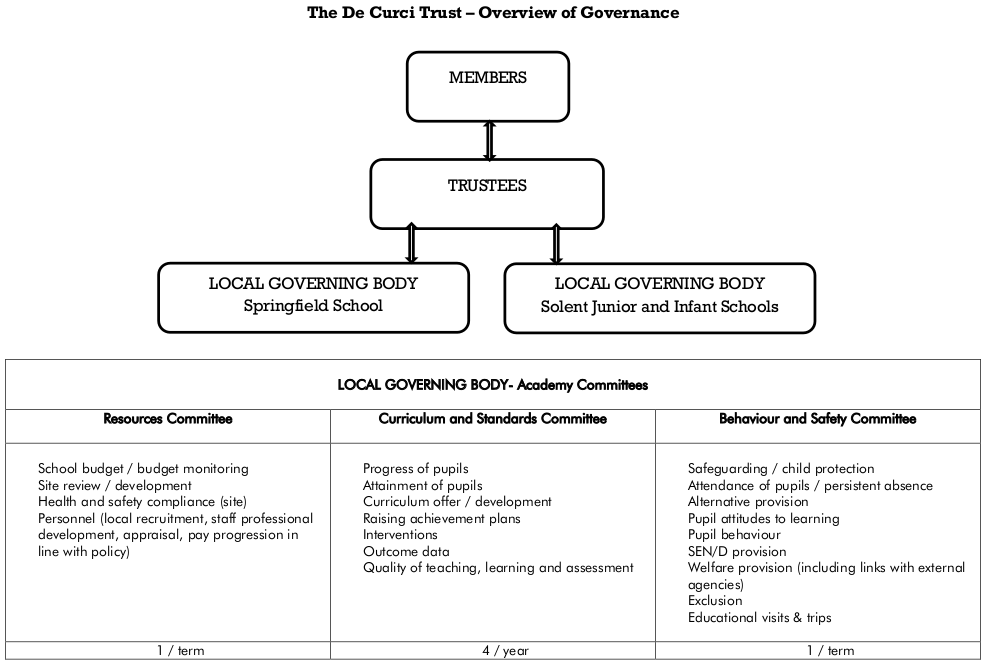 ---
Local Governing Bodies: Solent Infant School | Solent Junior School | Springfield School